Write more/Write Consistently
A simple writing sprint timer
Writing sprints happen everywhere: writing workshops, Twitter, Facebook, and in-person. Keeping track of your progress should be easy and beautiful. Write/Sprint does all that and more.
---
01.
How long would you like to write?
Using an intuitive slider, set the timer for your writing sprint.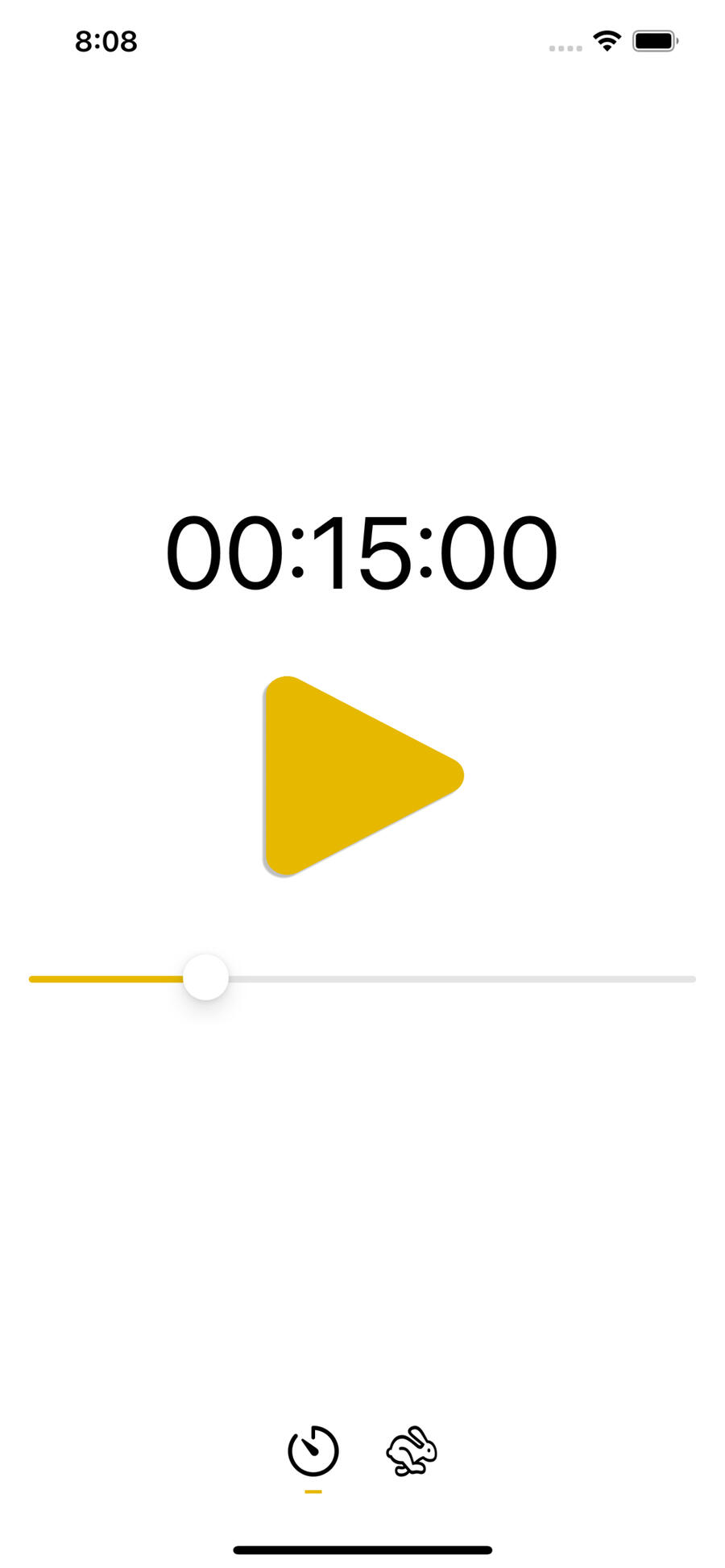 ---
02.
Set your starting word count
Write/Sprint will automatically calculate how many words you wrote during your writing sprint.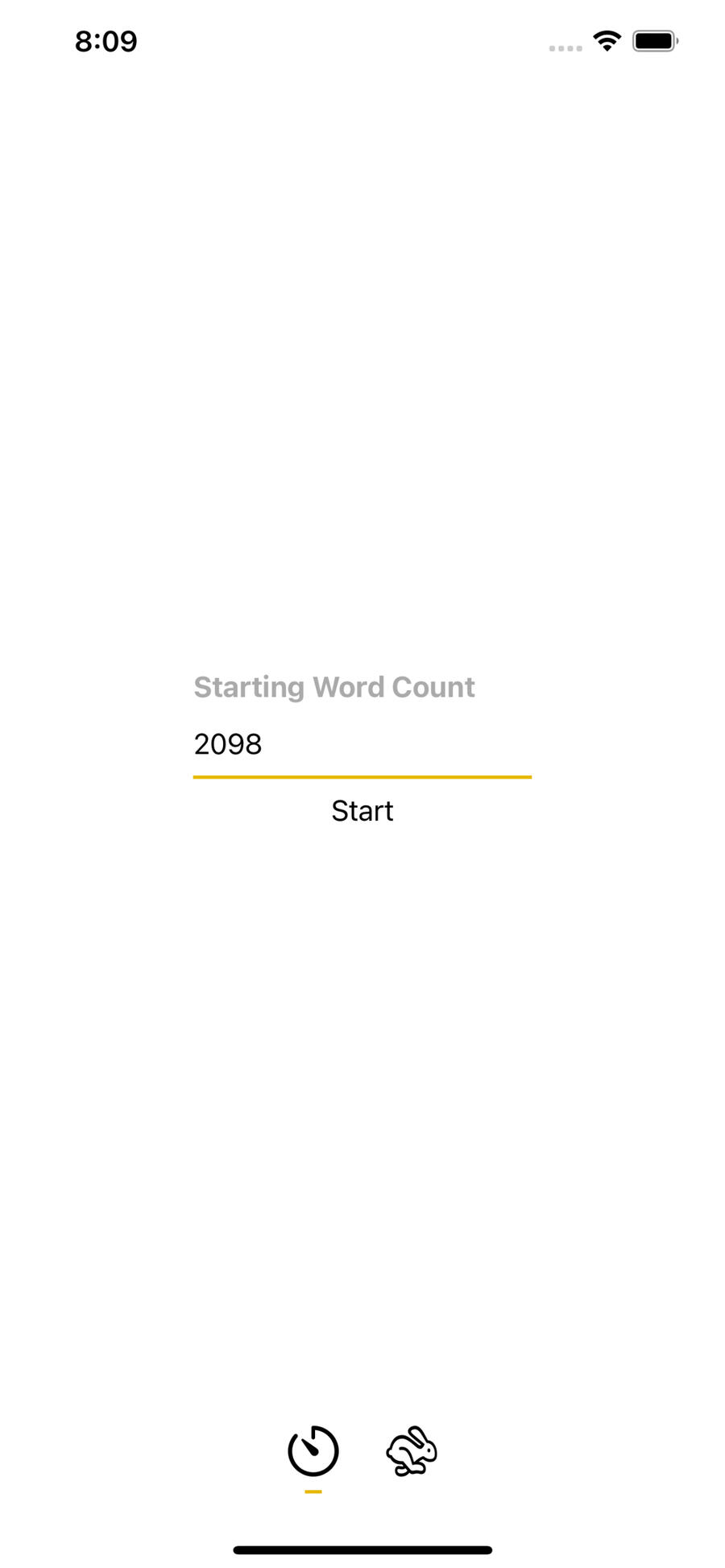 ---
03.
Enter your ending word count
Track how much progress you made with your writing by entering your ending word count.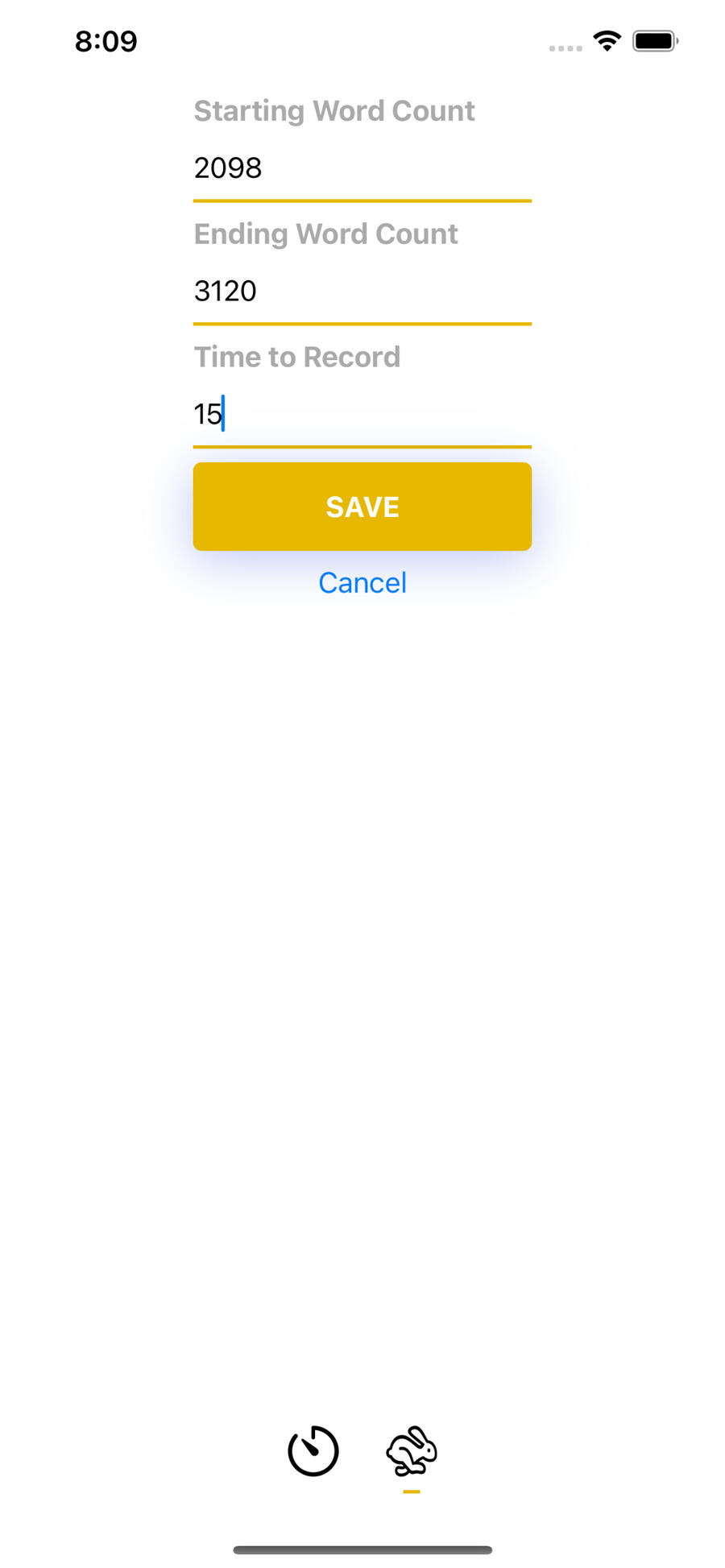 ---
Don't Write Alone
Writing + Community
Writing sprints are both personal and public. When you want to share and celebrate your progress, do so easily from Write/Sprint.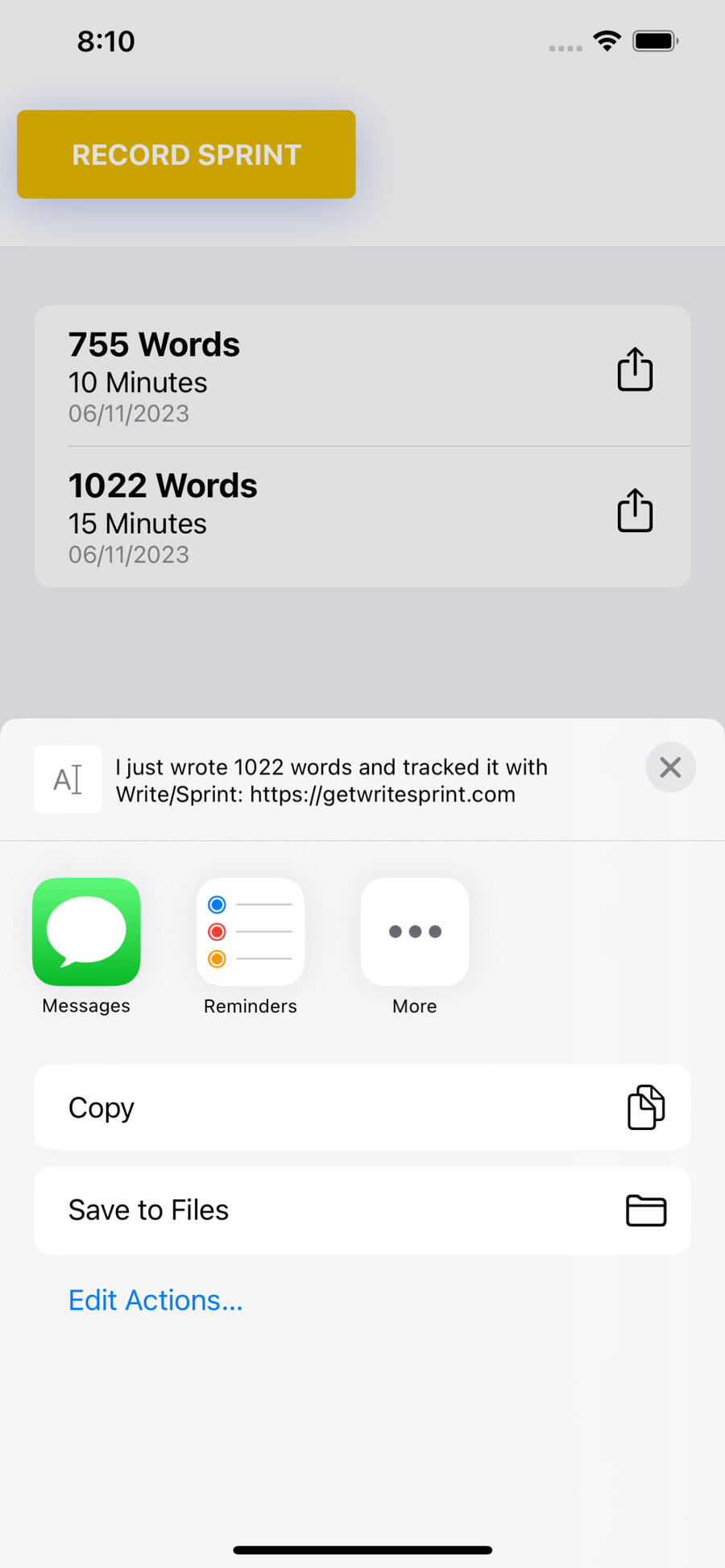 ---
Download today
Get it in the App Store
$0.99
Download today for iOS (sorry no Android support) for just $0.99.
---
About Write/Sprint
Write/Sprint was created by Justin Hunter. Justin has been a writer for as long as he could pick up a pencil. He built Write/Sprint after participating in manually tracked writing sprints during his MFA program.You can learn more about Justin here.Write/Sprint is a product of Mind Pollution, LLC.
---
© Write/Sprint - a product of Mind Pollution, LLC. All rights reserved.
---